Monster Jam is the perfect sports and entertainment brand mixing racing, showmanship and the ultimate fan experience into one incredible, action packed live show. Coming to Save Mart Center March 6th-8th!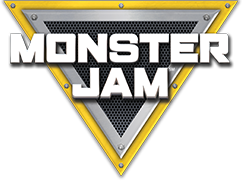 Monster Jam
Friday, March 6 – 7:00 PM
Saturday, March 7 – 1:00 PM & 7:00 PM
Sunday, March 8 – 1:00 PM
Save Mart Center
Fresno, CA
Unexpected, unscripted and unforgettable! Monster Jam®, the most action-packed motorsports experience for families in the world today, returns to Fresno with a new level of high-flying, four-wheel excitement! Be prepared for another high-octane weekend of Monster Jam Triple Threat Series events featuring six different competitions of speed, racing and freestyle stunts at the Save Mart Center on March 6–8, 2020.
Monster Jam drivers are trained, world-class male and female athletes who have mastered not only the physical strength and mental stamina needed to compete, but the vital dexterity to control 12,000-pound machines capable of doing backflips, vertical two-wheel skills and racing at speeds up to 70 miles per hour to produce jaw-dropping, live motor sports action seen around the world.  Now across all Monster Jam events, fans in every city will have the chance to vote for the winner in the two-wheel and freestyle competitions by real-time, in-arena fan voting on their smartphones.
Social Media Links:
Youtube: Youtube.com/user/monsterjamlive
Facebook: Facebook.com/MonsterJam
Twitter: Twitter.com/monsterjam
Instagram: Instagram.com/monsterjamlive
Monster Jam website: Monsterjam.com
Buy Tickets
Tickets are on sale now! Tickets available online at ticketmaster.com and information available online at Monsterjam.com.