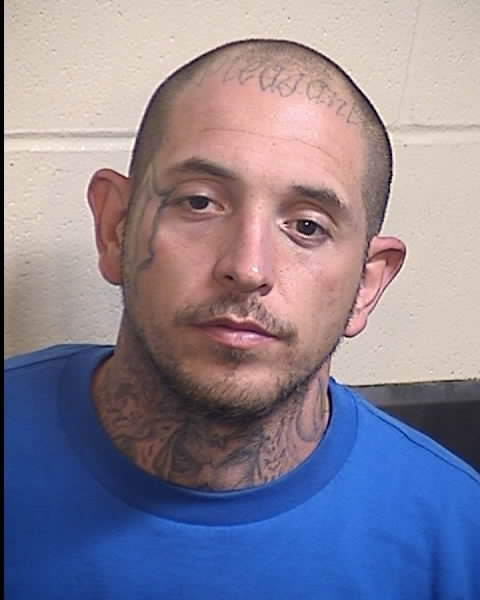 The Fresno County Sheriff's Office most wanted person of the week is:
James Rhoden of Fresno. A judge issued a bench warrant for failing to report to court on a charge of being a felon in possession of a gun.
Fresno County Sheriff's deputies made a traffic stop on a vehicle driven by a wanted felon. The passenger, James Rhoden, was holding a backpack. Inside the bag was a loaded stolen handgun. Rhoden, who is a gang member, is not legally allowed to possess a firearm. Deputies arrested him and
booked him into the Fresno County Jail. He spent one day in custody and was then let out as part of a federal court order release. He has not reported for his court hearing.
James Rhoden is 34 years old. He is white, 5'11", 185 lbs. with brown eyes and a shaved head. Rhoden has numerous Bulldog related tattoos on his face, neck and arms.If you know the location of James Rhoden, please call Crime Stoppers at 498-7867. All tips remain anonymous and you may be eligible for a reward of up to $1,000.