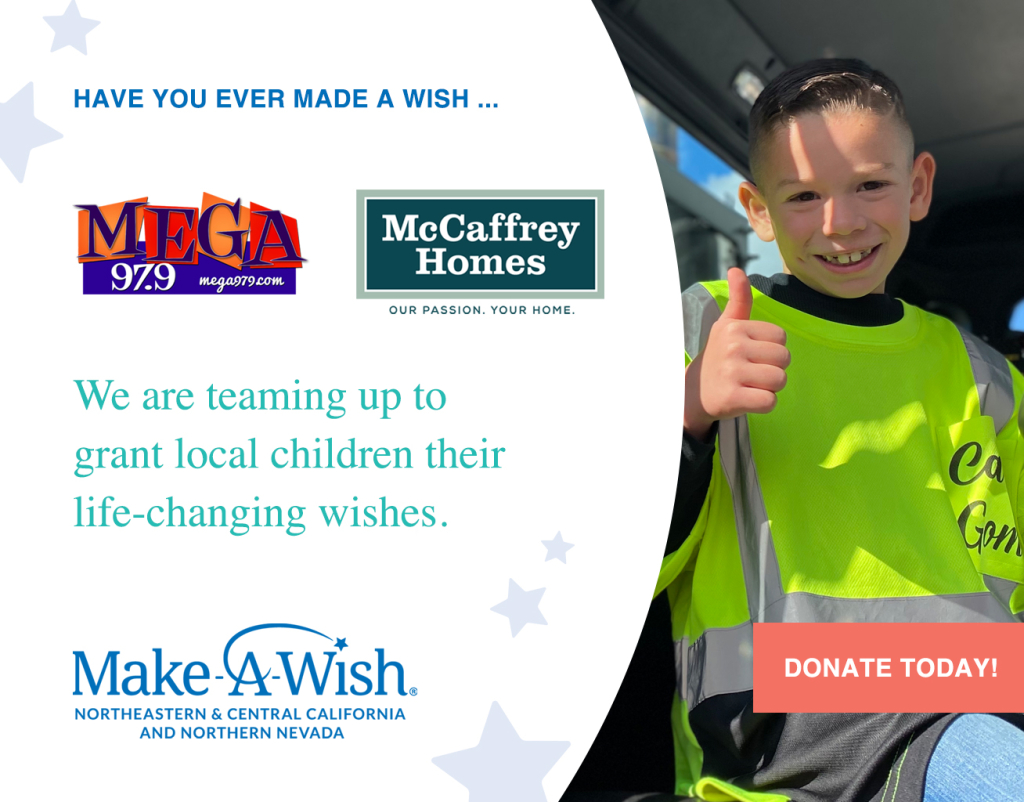 Mega 97.9 and McCaffrey Homes are going to make wishes come true. All month long, we're teaming up with the Make-A-Wish foundation to grant local children their life-changing wishes. It will be a special month to listen to Mega 97.9 with special Make-A-Wish guest DJ's joining the Mega Morning Show Friday mornings!
Together, we create life-changing wishes for children with critical illnesses. Children who are eligible for a wish are not necessarily terminal. Make-A-Wish grants the wishes of children with critical illnesses. The majority of wish kids go on to manage and even overcome their illness.
When a wish is granted, a child replaces fear with confidence, sadness with joy and anxiety with hope!
Make-A-Wish Campaign Brought To You By:
About Make-A-Wish Northeastern & Central California and Northern Nevada
In the Central Valley, there are more than 250 children waiting for their wish. Some may be newly referred and just beginning their wish journey, others may be working with our volunteers to determine just what their wish will be – and every single one of them is anticipating the day their wish will come true.
With the support of local funding, we will grant more than 120 wishes in the Central Valley this year. The most popular wish among our Central Valley kids are travel wishes, particularly to favorite theme parks and Hawaii.
Donate Today!
Make your donation today with the Mega 97.9 Make-A-Wish page: https://mawcanv.com/Mega979