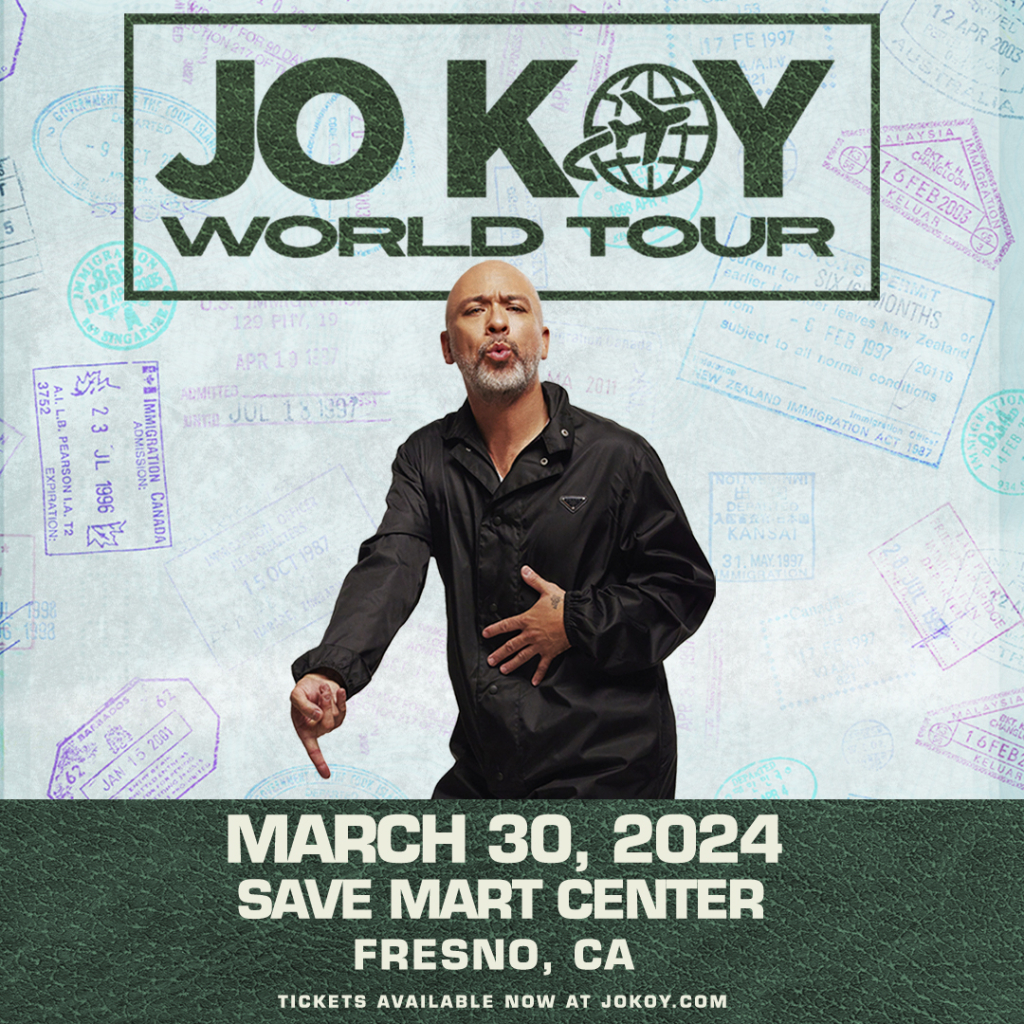 Coming off of the highly anticipated Universal Picture film, Easter Sunday and his recent Netflix special, Jo Koy: Live From The Los Angeles Forum, Comedian Jo Koy announces his Jo Koy World Tour. Jo Koy comes to the Save Mart Center at Fresno State on Saturday, March 30, 2024.
Jo Koy World Tour
Saturday, March 30, 2024
Save Mart Center
Fresno, CA
Buy Tickets
Tickets go on sale this Friday, November 3rd at 10:00 AM. Tickets and information available online on Ticketmaster.com.